About custom the size
No matter what brand of roller skates, first of all, you have to know what size you are wearing, and then compare the roller skates. For example, there are four sizes of sports children's roller skates, which are divided into four sizes: S(31-34), M(35-38), L(39-42),XL(42-45) and The size of each size can be adjusted to four shoe sizes. It is recommended to choose the same size of sports shoes that you usually wear, or one size larger.
1. In general, in order to protect the feet, the inner liner of skates is made of thick sponge and other materials, and the actual inner size is a little smaller than usual sports shoes.
2. When we exercise, our feet will generally be congested and swollen, and shoes will appear tighter.
3. Generally, skates have shoelaces and tightening straps. When you feel loose, you can tighten the shoelaces and tightening straps.
Therefore, it is not recommended to choose shoes that are too tight. When the shoelaces are not worn, it is suitable or a little loose.
Please choose your suitable size according to PAPAISON size chart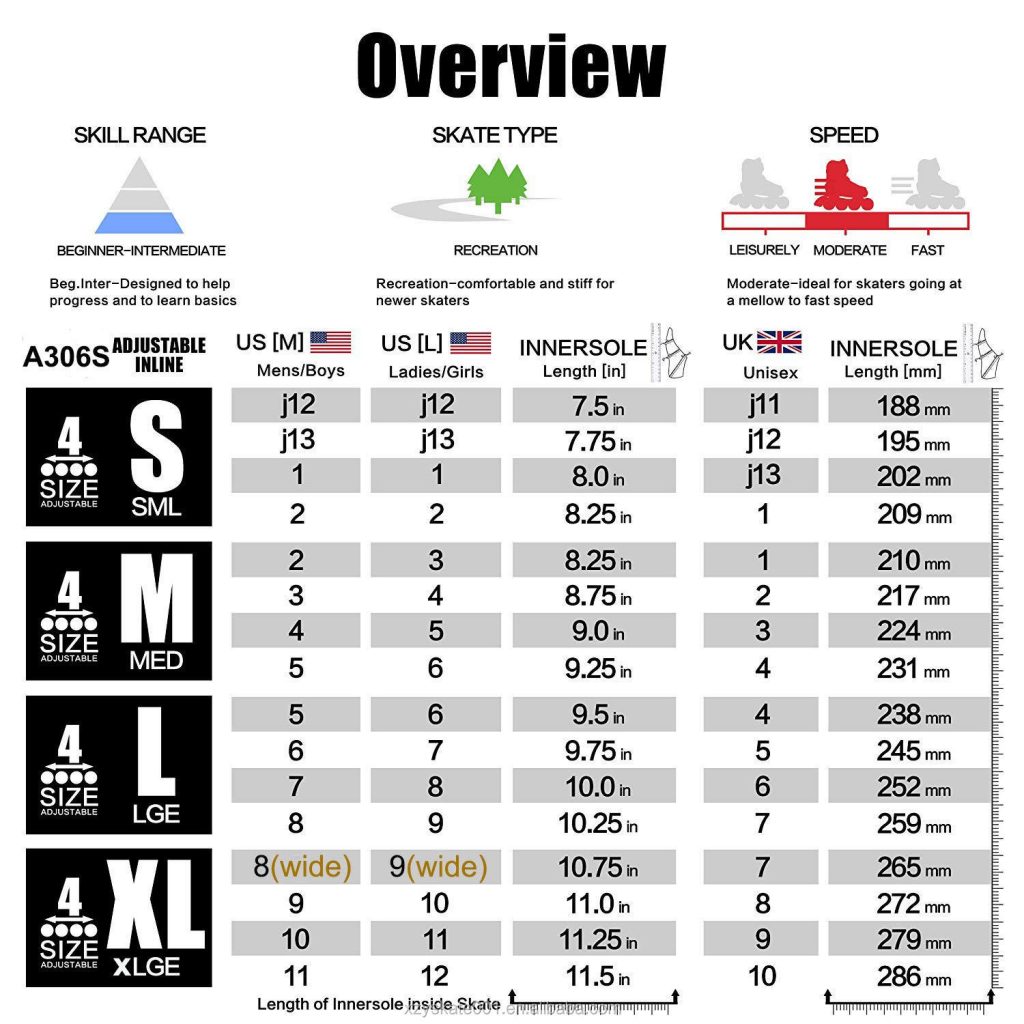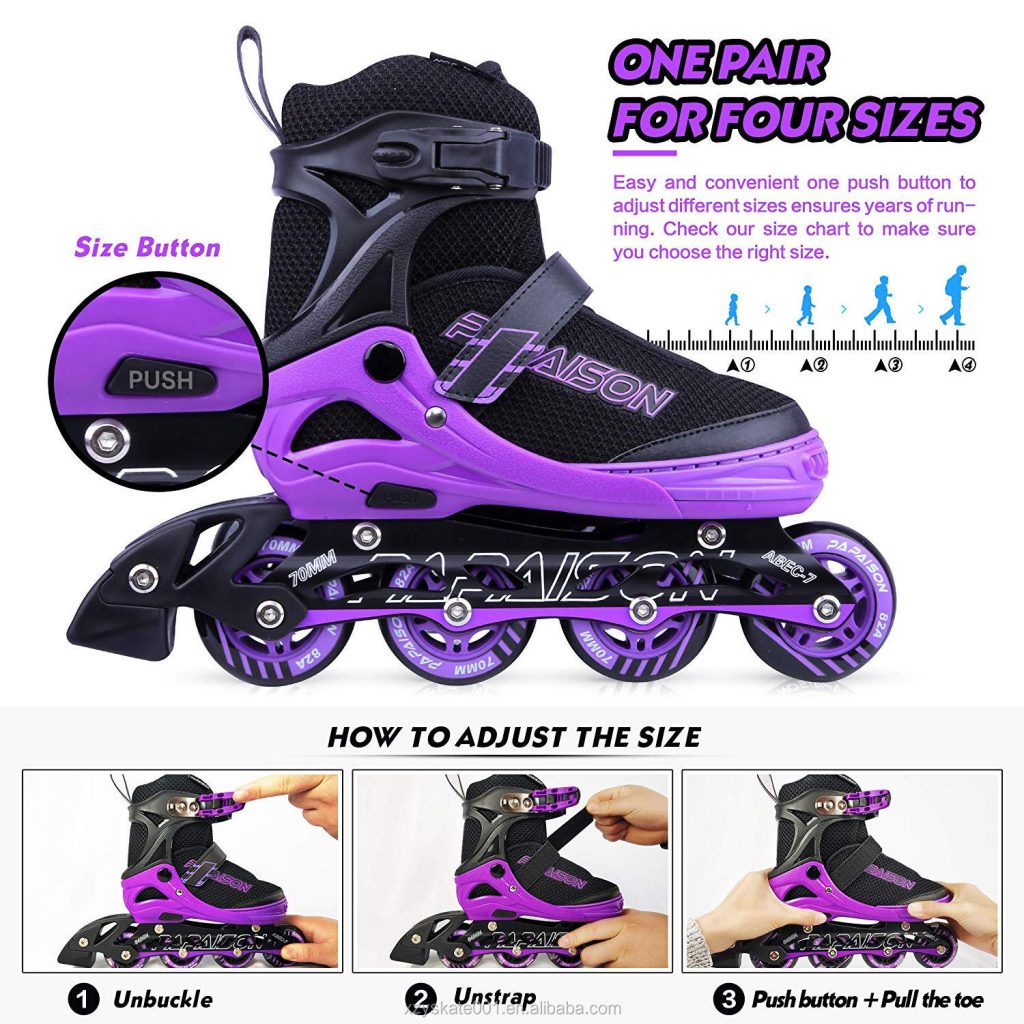 About custom the color
There are many colors of skates, black, white, black and white, purple, red, yellow, green, transparent, blue and so on. You can buy any color you like. As a professional roller skate manufacturer, we warmly welcome OEM and ODM orders. We also can custom the color and size as your requirement.