Roller Skate Manufacturer With Good Price!
We are a professional manufacturer of roller skates. We produce and wholesale all kinds of roller skates for men, women, children, inline skates, ice skates, and flashing styles. There are also skate protectors, such as helmets, elbow and knee protectors.
We can customize your logo and printing, as well as customize the outer packaging, and support small batch wholesale business. The price is great, I hope you will be interested.
How to custom?
Contact us now!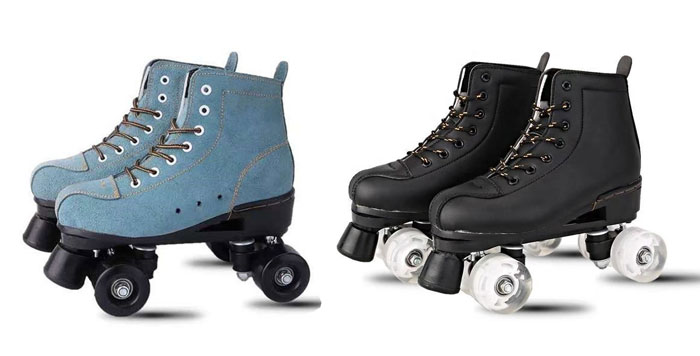 Our roller skates are of very good quality, comfortable to wear, hard enough, the sponge should be thick enough, and the density should be high enough. The design is also very trendy, suitable for men, women and children, as well as flashing style.
Our inline skates have the same size of wheels, with heel brakes, comfortable, and the shoe shell is not too soft, with good elasticity and grip effect. The quality of the wheels directly affects the effect and safety of sports.
We have a variety of protective gear, such as helmets, wrist guards, knee pads, socks, etc. You can choose to buy these protective gears from us, and we will provide the best price for you.