Skate wheel size difference
The difference is different wheel frames, different wheel materials, different performance, different hardness.
1. The wheel frame is different: the small wheel is generally a PVC frame, and the big wheel is an aluminum alloy frame (two-piece, one-piece, 3D composite).
2. The material of the wheels is different: the small wheels are made of PVC (mainly used for roller skates of other brands and children's toys, poor elasticity, fast wear, and easy to slip). The big wheels are made of PU (polyurethane, the material used in most domestic roller skates. , Good elasticity, wear resistance, strong gripping ability).
3. Different performance: The general wheel size is 55MM, 68MM, 70MM, 72MM, 76MM, 78MM, 80MM, 82MM, 84MM, 90MM, 100MM, etc. The larger the wheel, the stronger the endurance.
4. Different hardness: the classification of wheel hardness is 74A, 76A, 80A, 82A, 84A, 86A, 90A, etc. The smaller the number, the lower the hardness, the comfortable sliding, and the lower the noise, the larger the number, the higher the hardness, the faster the speed, and the greater the durability. The hardness of the wheel is greater than the hardness of the small wheel.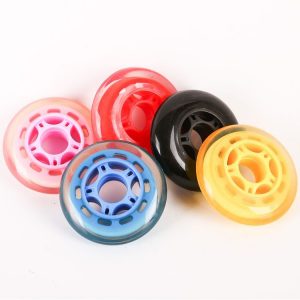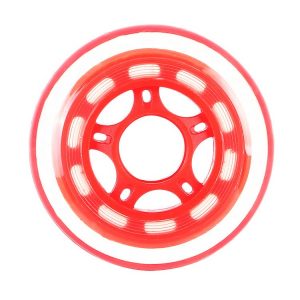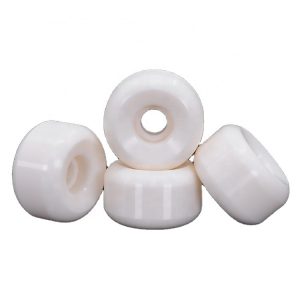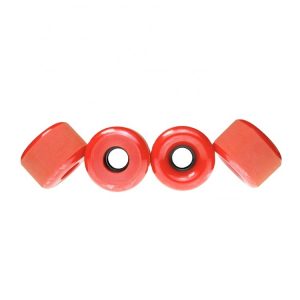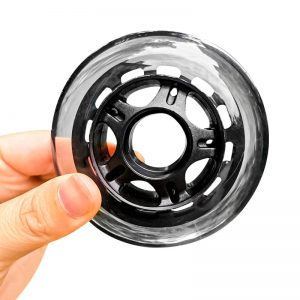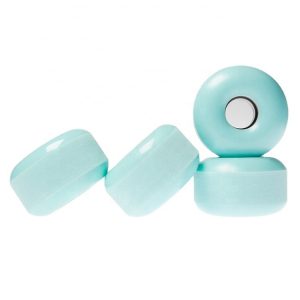 Wheel types of roller skates
① 5-wheel in-line shoes are called "speed skating" pulleys, which are suitable for speed skating on relatively flat roads, and are not suitable for extreme movements with higher difficulty.
②There are three types of in-line skates: single-row fancy, casual and extreme roller skates, which are suitable for various extreme actions on the props, but the "speed skating" performance is naturally not as good as speed skating rollers.
③The double-row skates are called figure skates
Jumps, spins, and footwork of various difficulties are performed on dedicated venues, which is also called international figure skating, also called figure skating.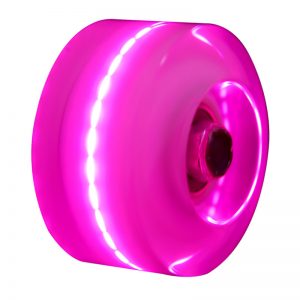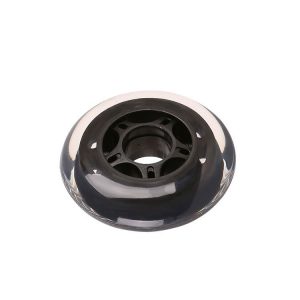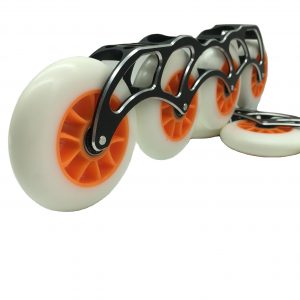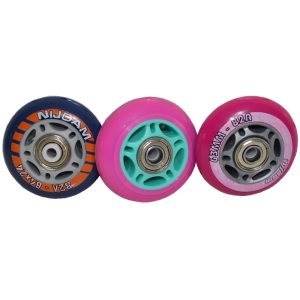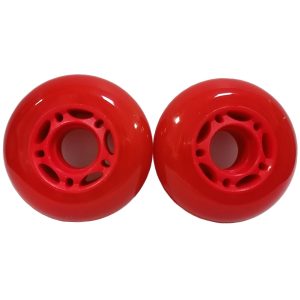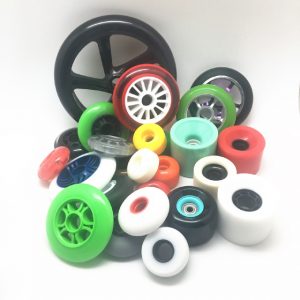 Material and hardness of roller skate wheels
The wheels of roller skates are currently good-quality PU wheels.
1. PU casters should be soft, good quality, and tough. They are generally used as fabrics and can withstand relatively large pulling forces;
2. The price of PU casters is more expensive than PVC casters;
3. PU casters are elastic and stable, and the foam layer in the middle is more obvious with deeper lines.
4. The quality of the fabric bottom of PU casters is relatively high. The bottom base is a non-woven fabric.
hardness
87A-Very rough ground (rapid slope drop, etc.)
95A-Rough ground (blocks)
97A-Smooth ground (various markets, skateparks, U pools, swimming pools)
100A-not suitable for rough or very smooth ground (think it is too hard so the grip is very poor)