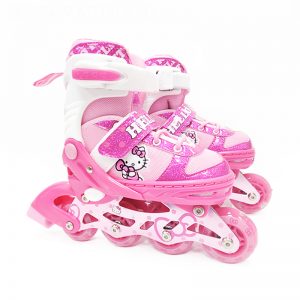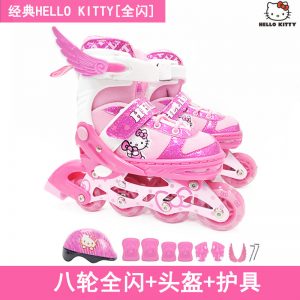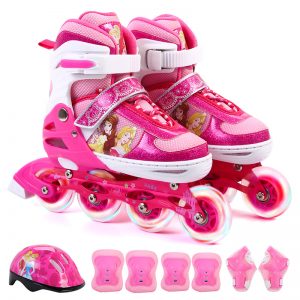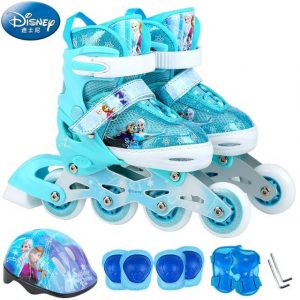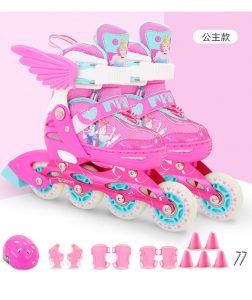 Product Description
Product Type
Roller skates
Upper material
PU
Sole material
Rubber
Wheel type
Single row
Applicable gender
Universal
Item No.
Flat shoes
Wheel material
PU
Size
S: Suitable for usual 27-31, M: Suitable for usual 31-37, XS: Suitable for usual 24-29
Color
Hello Kitty: equipped with helmet and protective gear,
Princess: equipped with helmet and protective gear,
Frozen: with helmet and protective gear
Order Lead time
10~20 days
For childen
Yes
Custom
Accept custom logo and print, packaging
More Detail
 New Captain America Skates Children's Full Set 3-6-10 Years Old Roller Skates 5 Girls 4 Skate Shoes Boys Roller Skating 
It is difficult for a novice to choose a pair of Ruyi roller skates, so how to choose a pair of Ruyi roller skates?
The first step is to look at the shoe body. The shoe body is divided into hard shell and soft surface. Hard shells are relatively inflexible but can protect the feet. Soft tops are divided into full soft and semi-soft, but most of them are semi-soft. The material of the soft side is different. You can choose according to your own needs and actual use.
The second step is to look at the bottom sitting, the base is also the stand. At present, the more popular stents are aluminum alloy stents, nylon fiber stents, and plastic stents. The aluminum alloy bracket has the characteristics of firm and reliable material, light weight, etc., so it is more commonly used.
The third step is to look at the bearing. The bearing is the main carrier of the roller skating rotation, so it is a very important part. When choosing, try to choose a flexible one. If it is a professional level, you can consult the relevant personnel on the spot what parameter level roller skating needs. Looking at the material of the bearing, the bearing is divided into chromium steel and carbon steel. The cost of chromium steel is much higher than that of carbon steel. It has a long service life and even rolling. Now many sellers are disorderly bidding in this regard.
The fourth is to listen to the sound, pick up the shoes and turn the roller skating, listen to whether there is any sound in the rotation, and whether there is a continuous noise.
The fifth is to look at the wheels. In addition to the size, the wheels are mainly elastic. The elasticity is represented by A. Generally, the more A, the better the elasticity of the wheel and the stronger the grip. Choose different wheels according to different functions. The professional grade skates on a relatively flat ground, and uses relatively hard wheels for faster speed and lower resistance. If you are an amateur player, you can choose shoes with wheels with higher elasticity. The wheels are divided into three rounds, four rounds, and five rounds. Three wheels are generally the smallest size shoes. Because the bracket is short, only three wheels are used. There is no difference between three wheels and four wheels.